CORPORATE MISSION
MEDIIMPLANTES S.A. Designs, manufactures, and commercializes surgical implant and instrument solutions; as well as offering advising and technical support services to specialized doctors in surgical procedures with the help of innovation, cutting-edge technology, staff expertise, and focus on operational excellence. This is done with the aim of improving patients' quality of life and generating trust among its stakeholders.
CORPORATE VISION
By 2025, MEDIIMPLANTES will secure its presence in the international market, offering solutions for craniofacial surgery, odontology, neurosurgery and orthopedics. All this while satisfying the needs and exceeding the expectations of our clients and stakeholders.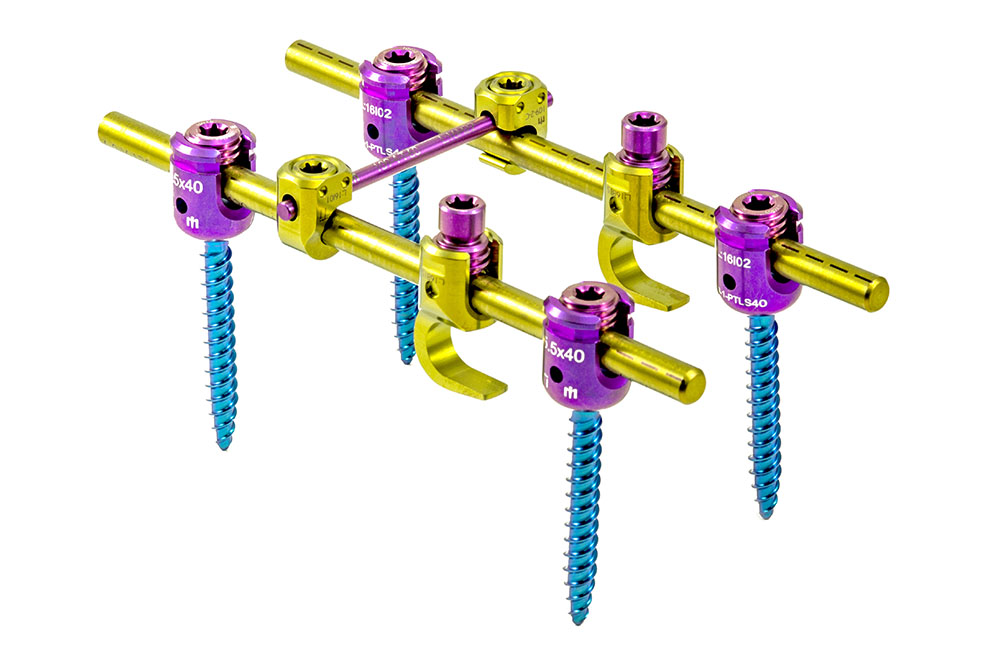 2000

In November of this year, Mediimplantes is born as a surgical implant importer.

2001

Mediimplantes begins commercial operations in the city of Bucaramanga. The first 23 surgeries are performed.

2002

Mediimplantes performs surgeries in the main hospitals of Bucaramanga. 50 procedures are successfully performed.

2003

Mediimplantes begins activities in the city of Cucuta. 68 surgeries are successfully performed.

2004

Mediimplantes opens its manufacturing plant in the city of Bucaramanga. This year sees an increase to 73 successful surgeries.

2005

The Company obtains ISO 9001:2000 certification on Quality Management Systems as well as certification by the INVIMA on hygienic and sanitary conditions. 185 surgeries are successfully performed with our products. We begin constructing a trustful network with 10 medical specialists.

2006

Mediimplantes is operational in the cities of Bucaramanga, Barranquilla, Bogota, Cucuta, Girardot, Ibague, Manizales, and Tuluá. 333 Surgeries are performed this year. 27 medical specialists now use Mediimplantes's systems.

2007

The company is certified on Medical Device Storage Capabilities by the INVIMA. ADVANCED, PRAXIS, COLUMBIA, INFINITY, DIAMOND, AND ICARO systems are now on the market. 549 surgical procedures are carried out during this year. The number of medical specialists supporting us grows to 45. Market operations begin in the cities of Monteria and Valledupar.

2008

Mediimplantes renews its Quality Management System Certification. ISO 9001:2008 compliance is certified, extending compliance to its Surgical instruments as well as to its Technical Support Department. 734 surgical procedures are performed. Commercial operations begin in the cities of: Armenia, Duitama, Espinal, Santa Marta, Tunja, Medellín, Pereira, Popayán, Sogamoso, and Villavicencio. Our first international branch office is opened in Dominican Republic.

2009

INVIMA Certifies our compliance with resolution 4002-2007 regarding medical device conditioning. 1057 surgeries are successfully performed with our products in Colombia. Our network of medical specialists grows to 109. Our first surgery in Dominican Republic is carried out with success. We expand our reach to the cities of Cartagena, Neiva, Pasto, Sincelejo, and Yopal.

2010

Mediimplantes begins commercialization in the cities of Cartago, Florencia, Granada, Ipiales, Popayan, and Riohacha. Our second international branch office is opened in Ecuador. SAGITTA and FLEXUS Systems enter the market. Our medical specialist network grows to 143 members. We successfully perform 1256 surgeries.

2011

CASTLE System is launched. We successfully perform 1246 surgeries. Mediimplantes is now present in 29 cities of Colombia.

2012

Mediimplantes obtains certification for its Health and Safety at Work Management System in compliance with OHSAS 18001:2007. The company also receives the ECOPROFIT Price for environmental friendliness, promoting high quality working conditions, and implementation of strategies to reduce costs and improve productivity. This year, 1179 successful surgeries are carried out, with a network of 153 medical specialists. We open branch offices in Costa Rica and Panama.

2013

The company obtains certification for compliance with ISO 13485:2013. 1657 successful surgeries are carried out in 31 cities of Colombia, with a network that grows to 165 surgeons. A new branch office opens in El Salvador with plans to open another in Mexico. 434 surgeries are performed in Dominican Republic, 17 in El Salvador, and 192 in Ecuador.

2014

The ELITE TLIF System is launched to the market. Mediimplantes begins its participation in innovation projects with Bucaramanga's. Chamber of Commerce and INNPulsa. The first 5 surgeries are performed in Costa Rica. 1749 successful procedures are done in Colombia, 16 in Panama, 384 in Dominican Republic, 62 in El Salvador, and 213 in Ecuador. Our network of specialists grows to 183 members.

2015

Commercial operations begin in México as well as continue in Panama, Costa Rica, Dominican Republic, El Salvador, and Ecuador. 158 of Mediimplantes's specialists successfully perform 1811 surgeries in Colombia.

2016

Mediimplantes ranks 38 th in the department among companies with most exports based in Santander. 1662 surgeries are performed with the help of 174 medical specialists.

2017

Mediimplantes launches the ANDES System. Surgeries in Colombia, Mexico, Dominican Republic, Costa Rica, El Salvador, Ecuador, and Panama sum up to 2757. Our network grows to 218 medical specialists. Mediimplantes ranks 47 th in the department among companies with most exports based in Santander.

2018

The company continues its expansion, becoming a successful multinational company.
Perfection is the Backbone of Our Effort
Loyalty
We are faithful in what we believe and in those we believe in.
Teamwork
We promote cooperation to achieve better and optimal results.
Respect
Our foundation to build long-lasting relationships.
Commitment
We act responsibly to achieve the best results.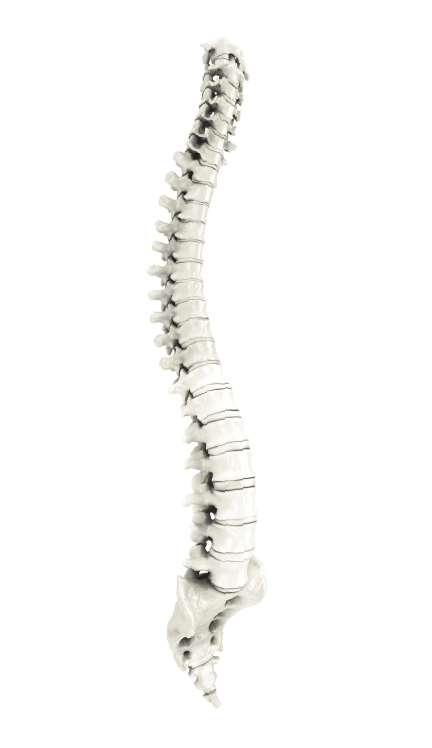 Excellence in performance
We establish increasingly more
challenging goals to offer a safer,
high quality product.
Flexibility towards change
We adapt rapidly to
new and unforeseen
circumstance; we are promoters
of change and progress
to achieve our goals.
Innovation
We innovate and accept variety in opinions, building successful ideas that contribute to continuous improvement.
Integral Management Policy
In MEDIIMPLANTES S.A. we offer solutions for the treatment of spine pathologies through design, manufacturing, and commercialization of surgical implants and instruments, as well as offering advising and technical support services. We focus our efforts towards sustainable growth and the increase of our customers' satisfaction based on the strengthening of stakeholder relationships, market share increase, high quality standards, and optimization of our working capital. We support ourselves in the integral management of our human resources, the promotion of creativity, the use of cutting-edge technology, and proper risk management.
Send us your query or request,
we will contact you to provide advice.
BUCARAMANGA, SANTANDER COLOMBIA
Industrial Park Block C, Cellar 10
PBX: 57 (7) 6761915 FAX: 57 (7) 6769137.

BOGOTA, COLOMBIA
Avenue 67 No. 167- 61. Colina Office Park
Phones: 57 (1) 6714266 - 6718655- 6680827.
BOGOTA, COLOMBIA
Avenue 67 No 167-61 Colina Office Park
Phones: 57 (1) 6714266 – (1) 6718655 – (1) 6680827
BUCARAMANGA, COLOMBIA
Industrial Park C Block, Cellar 10
PBX 57 (7) 6861915 FAX: 57 (7) 67691377